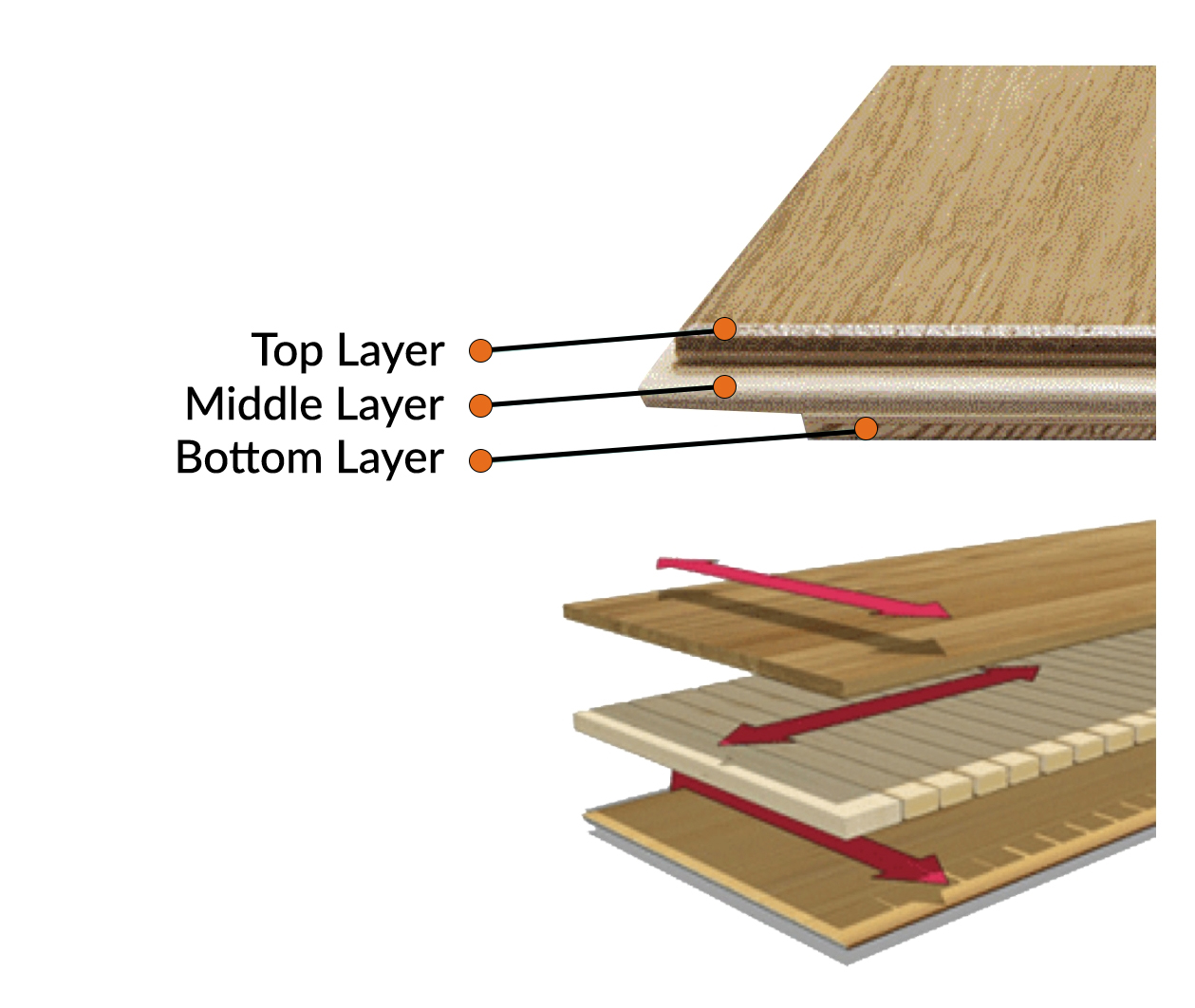 The engineered flooring product made by 100% wood is a completely natural material. Due to this feature, there is heavy demand for the product. The room where it is located reflects the natural texture of the wood. Engineered wood flooring which provides comfort to the users in terms of ease of use and cleanability; it is more resistant to heat and moisture than artificial lamination. The ratio of changes in shape or opening between plates is lower compared to artificial lamination.

It is suitable for gluing, floating system flooring and for floor heating system. The product is also more sensitive to sound insulation compared to artificial lamination. Engineered wood flooring conforms to the scraping and polish process on the surface. Oak, beech, dusi, iroco, sapelli and maple are the available options in terms of color and texture. The tree consists of several different layers of lamination. In the upper layer, the type of wood is visible. Valuable wood, which is the material that ranges between 3 to 4 mm, is always used in the top layer. There is a wooden layer at the bottom. Poplar are widely used materials for the middle layer.

All the layers of the lamination process are laid opposite to each other. The material obtained by pressing the tree in three different ways; placed in different directions; presents minimum wear against weather conditions, humidity and moisture.

Top Layer: This layer, which is usually has between 3 and 6 mm thickness, is named according to the type of the wood that has been used as the material. This layer obtained by using special varnishes as; plank (single tree), 2 strips (two tree pressed together) and 3 strips (three tree pressed together).

Middle layer: This layer is obtained by any tree which was pressed at a ninety degree angle horizontally or vertically. Produced in a standard thickness of 8 to 10 mm, this layer passes through a special firing method to be able to carry the top layer.

Bottom Layer: This layer, which is usually pressed horizontally and fixed to the middle layer, is made from hard wood in order to provide a balance for ground and the plate.